Throughout the summer we will be holding different gatherings instead of meeting at the university. Check out what we have planned below…
Sunday 31st July – Scattered Sunday
This is a chance for us to go out and build community in our local areas. How about we try and spend some time with your friends and neighbours? You could invite them round for lunch or go for a walk, whatever takes your fancy!

Sunday 7th August – Breakfast at The Ivory Peg (Wetherspoons) at 10am
If you're around come and join us for breakfast at The Ivory Peg in the city centre at The Ivory Peg! It's located just next to the back of M&S. Email info@chelmsfordvineyard.org for more details.
Sunday 14th August – Admirals Park at 10am
Come and join us for a walk in Admirals Park and some games! We'll meet on the grass area near the car park.

Sunday 21st August – Picnic and Games at Central Park at 11am
We'll be gathering in Central Park for some fun summer games! Bring your own picnic and meet us on the grass by the skate park.

Sunday 28th August – Hylands Park at 10am
Come along for a walk and games at Hylands at the end of August. This will be our last summer gathering before we go back to our usual Sunday services! We'll meet near the children's play fort. If you are driving, parking costs £5.
Our first Sunday back at the university will be the 4th of September!


If you have questions about life, the universe and everything… click on the link to find out about Alpha. It's a series of engaging sessions where you can ask questions and get some answers.
The CV Blog
Latest Posts & Updates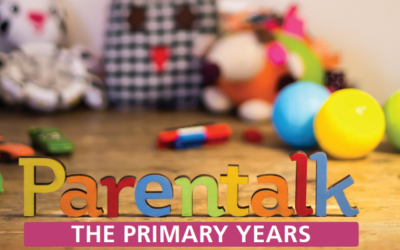 Over 6 Tuesday evenings in autumn we will be holding a Parenting Course at Moulsham Mill from 7:45pm-9:30pm. It's aimed at parents of children 0-12 years old, and we would love for you to come along...
There's always lots going on at Chelmsford Vineyard. Here's some of the projects we run to involve ourselves in our local community.
CV Kids Church!
Sundays at 10 am
A chance for our awesome kids to stay in touch and learn about God in a safe, fun environment. Kids church is most Sundays at ARU.
Church Services
Sundays at 10 am
Join us every Sunday at Anglia Ruskin University, Lord Ashcroft Building, us for worship and teaching.
CV Youth!
Fortnightly
Sundays at 7 pm
Matt and Lydia get the youth together to kick                      back, have fun and be church.                     Contact us for details.  
Spotify Worship
Thursdays
Dig into the latest songs we're using in worship.
Catch Up!
Missed a Service?
Our talks are uploaded to Spotify each week.
Follow us to not miss out!
Small Groups
Various 
The best way to be known and get to know people is to join a small group, a place to learn more about God, Worship and Pray together.
Click here to learn more 
Copyright © 2016-2020 Chelmsford Vineyard Church | All Rights Reserved | Powered by WordPress
Chelmsford Vineyard Church is a not for profit company. Company No: 7728057, a registered Charity, No: 1143493
'VINEYARD' is a United Kingdom and European Union trade mark registered to Vineyard Churches UK & Ireland. The 'VINEYARD CHURCHES' logo, Vineyard 'grapes' device and 'VINEYARD' with 'grapes' device logo are all registered trade marks of Vineyard Churches UK & Ireland. Used here under license. All rights reserved.